Non-Hazardous and Hazardous Waste Hauling: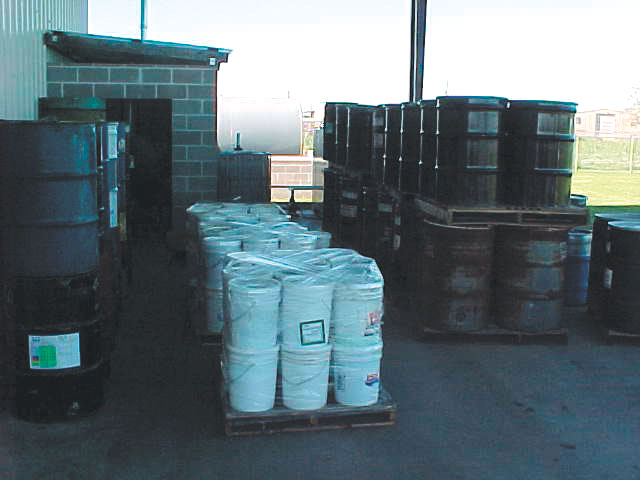 Non-Hazardous
Solids (Used Filters, Booms, Absorbent Pads, Elements)

Oily Water

Drums, Totes

Bulk


Large or Small - Vacuum Truck
Liquid
Slurry or Sludge
Solids
Hazardous
Paint Waste

Liquid (Liquid Paint & Thinners) - Less than 6" settled solids & 10% water
Slurry Paint - <50% Solids
Solid Paint - 50% or Great Solids
Paint Debris - Empty Paint Cans, Paint Brushes, Etc..)
Full Paint Cans
Used Antifreeze/Coolant
Lamps/Light Bulbs (Universal Waste)

Flourescent

High Intensity Discharging (HID) and UV LAmps

Crushed Lamps per Gallon (Non HID)
55 Gallon Drums Crushed (Non HID)
U-Tubes, Compacts and Circulars

Incandescent

Shatter Shield / Poly Coated
Colored
Rapid Start / Self Start

Batteries

Regular Car and Heavy Equipment Type Batteries
Other Types (Universal Waste)


Alkaline / Carbon-Zinc
Lead-Acid
Lithium
Mercury
Nickel-Metal Hydride
Nickel Cadmium
Silver-Oxide



Parts Washers: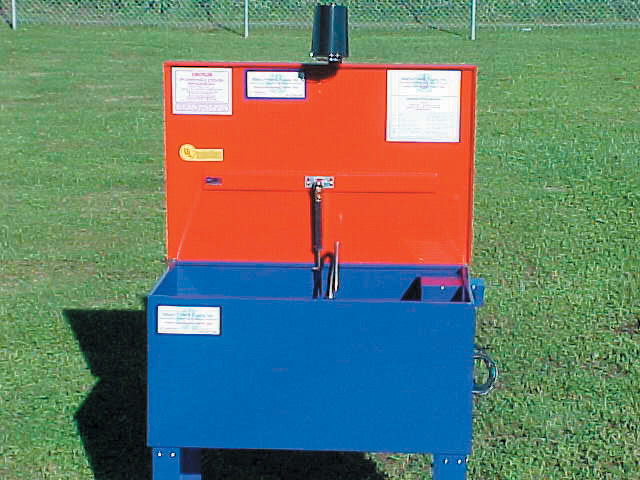 (This
reduces solvent evaporation when the parts washer is not
in use)
16/30 gal drum – Galvanized steel drum
30/45 gal basin – 18 gauge steel tank.

45 gal model

also has a pistol-grip spray nozzle and an air agitation

attachment.
We also offer the delivery and pick-up of bulk solvent in drums to multiple types of customers, ranging from repair shops with COM units wishing to perform their own service to pipe yards and other facilities. These services are provided via thirty (30) gallon drums which provides the client the option of removing the material themselves or pumped into tanks on the client's site. Empty drums are left as part of this service, which allows for the collection of the dirty solvent by the customer.





Automatic Paint Gun Cleaner: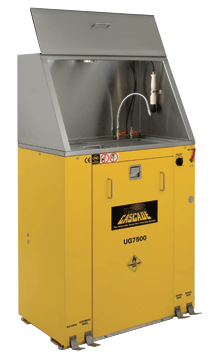 Paint Gun Models
Automatic Wash
Air Flush
Clean Solvent

Rinse
Exhaust Vent
Flow-Through Brush for

Manual Rinse
Hose Cleaning
Factory Mutual Certified
Safety

Switch terminates cleaning cycle when lid is raised.
Operator has minimal exposure to solvent (cleaning is

automatic and "hands free").

Solvent pail is kept inside cabinet.
Built-in vent available for automatic

fume extraction.
Environmentally Friendly:

Wash solvent is reused

until dirty.
Dirty solvent can be recycled.


Carburetor Cleaner :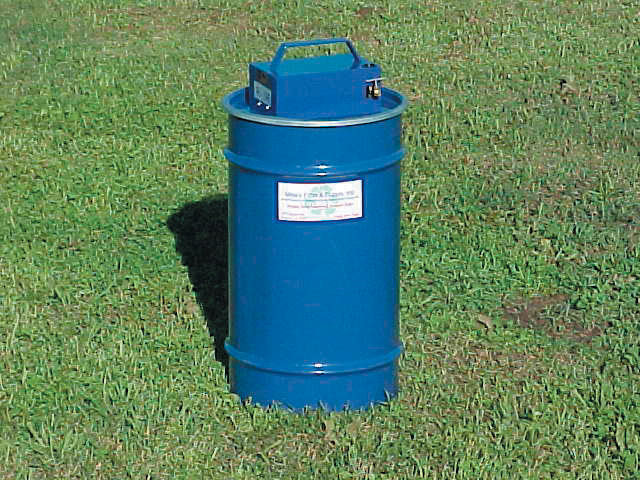 Heavy duty air-operated motor

that rotates basket 90 degrees, helps to keep cleaning time

to a minimum
Operates with 20 psi or more air pressure
Heavy duty 24-guage, 15 gal pail
Easy basket hook-up
Easy installation*1/8" NPT heavy duty on/off switch
Allows mechanic to perform other duties while cleaning
Lever lock bank for sealing cover.


Brake Cleaner :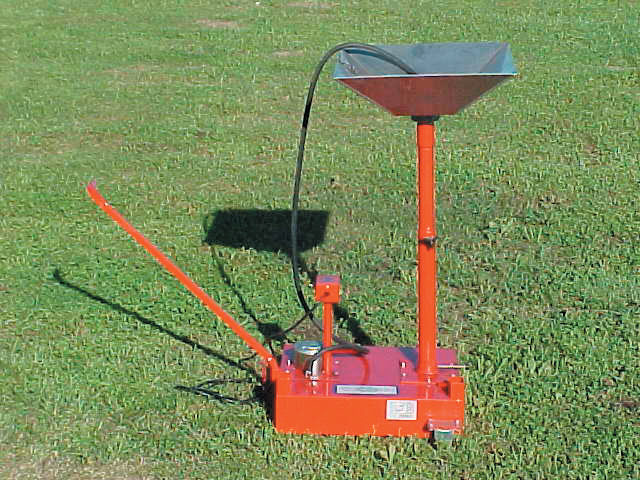 Adjustable height from 15" to 50"
Five (5) gallon fluid reservoir
Easy to use with hoist or jack stands
Easy roll casters and handle
Flow through brush system provides efficient, quick cleaning
24" X 20" cleaning tray
Fire protection lid drain closure
Storage for extender tubes when used in 15" position